In March 2021, the NH Foods Group formulated Vision 2030 as a milestone in efforts to achieve its corporate philosophy.
On the occasion of the formulation of this vision, we reviewed the previous Five CSR Material Issues and re-identified the Five Materialities (key issues) as the social issues to be solved on a priority basis toward the realization of Vision 2030.
The NH Foods Group aims to achieve these "Five materialities" to realize a sustainable society.
Examination system
The ES Subcommittee, which was established in 2020 and consists of 13 representatives from all business and corporate divisions, has been considering the identification of materialities since May 2020.
The results of the ES Subcommittee's discussions were reported to the Sustainability Committee, and after repeated discussions among all Directors, in February 2021, the materialities was set in conjunction with targets in the 2021 Medium-Term Management Plan.
At the same time, the details of KPIs were examined.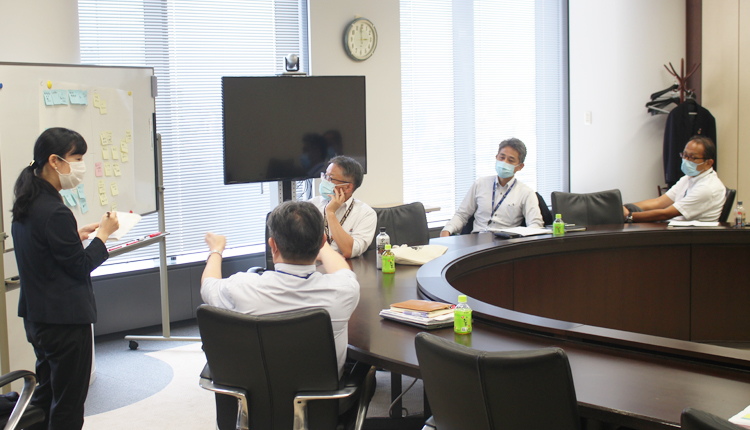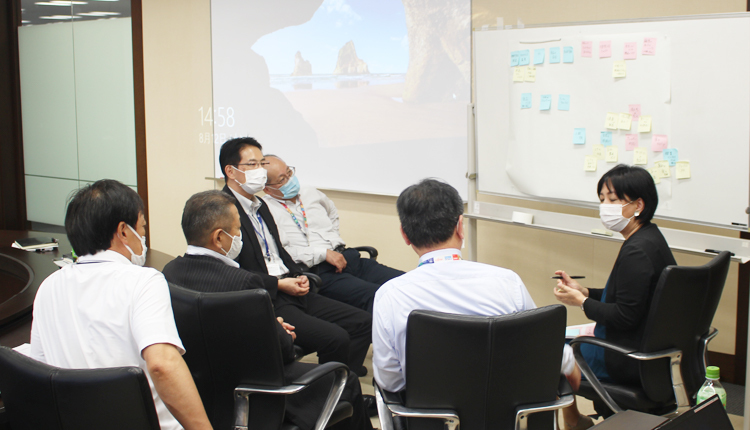 Identification process
In identifying key issues, we assessed and examined them from both the stakeholders' and our own perspectives, taking into account international trends, social demands such as initiatives, and the business environment surrounding the NH Foods Group.
STEP1: May~July 2020
Identifying, organizing, and extracting evaluation targets
Extracting social issues to be evaluated with reference to GRI, ISO 26000, SASB, SDGs, etc.
Target items (233 items) → Primary screening (71 items) → Secondary screening (36 items)
STEP2: August~November 2020
Evaluation of materiality: Stakeholder opinions collected through questionnaires and interviews
Questionnaires were given to customers, business partners, shareholders and investors, and employees
Interviews were conducted with outside experts and our own company executives
Materialities were proposed based on the above opinions
Questionnaire participants
Customers

NH Foods Consumer Delegate Committee Members: 20 people
General consumers: 300 people
Customers: 7 people from 7 companies

Shareholders and investors

Shareholders and analysts: 6 people from 6 companies

Experts
NGO

2 people from 1 organization

Within the Group

Directors: 8 people
Audit & Supervisory Board Members: 5 people
Executive Officers: 2 people
Officers and employees of group companies: 22 people
Group employees: 49 people
Interview participants
External

Experts: 8 people
NGO 1 organization

Within the Group

Directors: 8 people
Audit & Supervisory Board Members: 5 people
Executive Officers: 2 people
Labor union chairmen: 1 person
Hokkaido Nippon-Ham Fighters: 1 person
* Positions at the time of the interview have been indicated.
* Directors and Audit & Supervisory Board Members include Outside Directors and Audit & Supervisory Board Members.
i) We asked various experts for their opinions on the NH Foods Group's "materialities".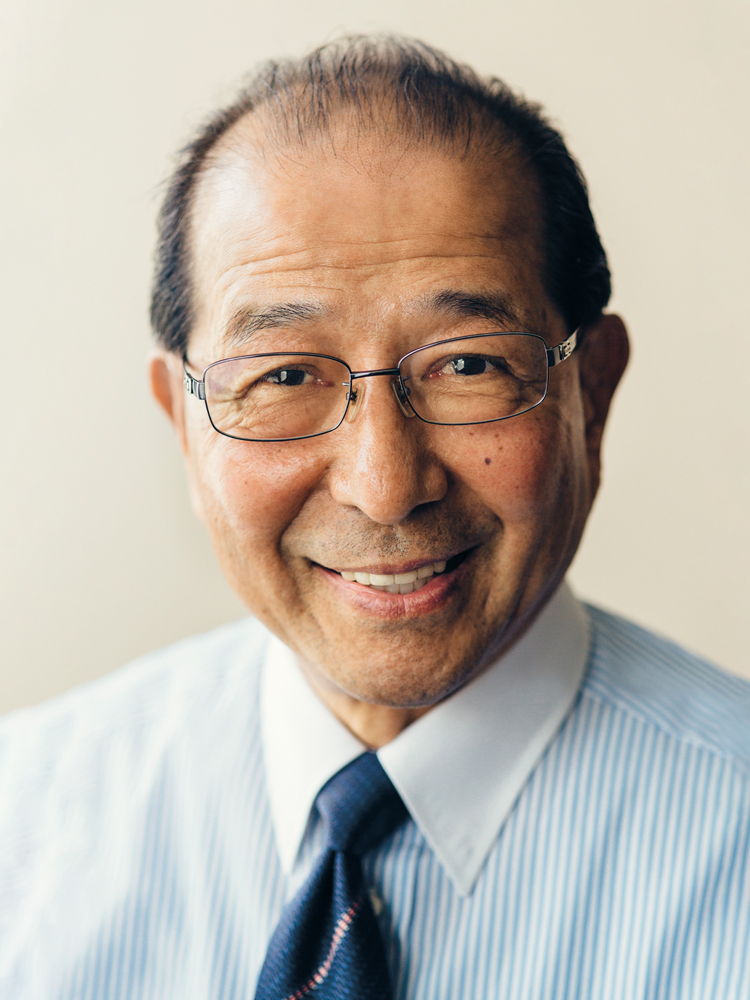 [Management perspective]
Chairman of the Board, Global Compact
Network Japan
Toshio Arima
I want people to understand how they are contributing to society and to increase their motivation by linking their work with the SDGs
Dealing with human rights issues, including those regarding foreign technical intern trainees, is an urgent matter. It is necessary to identify targets in the value chain
Management is expected to have a thinking circuit/vision that integrates short-term returns into long-term earnings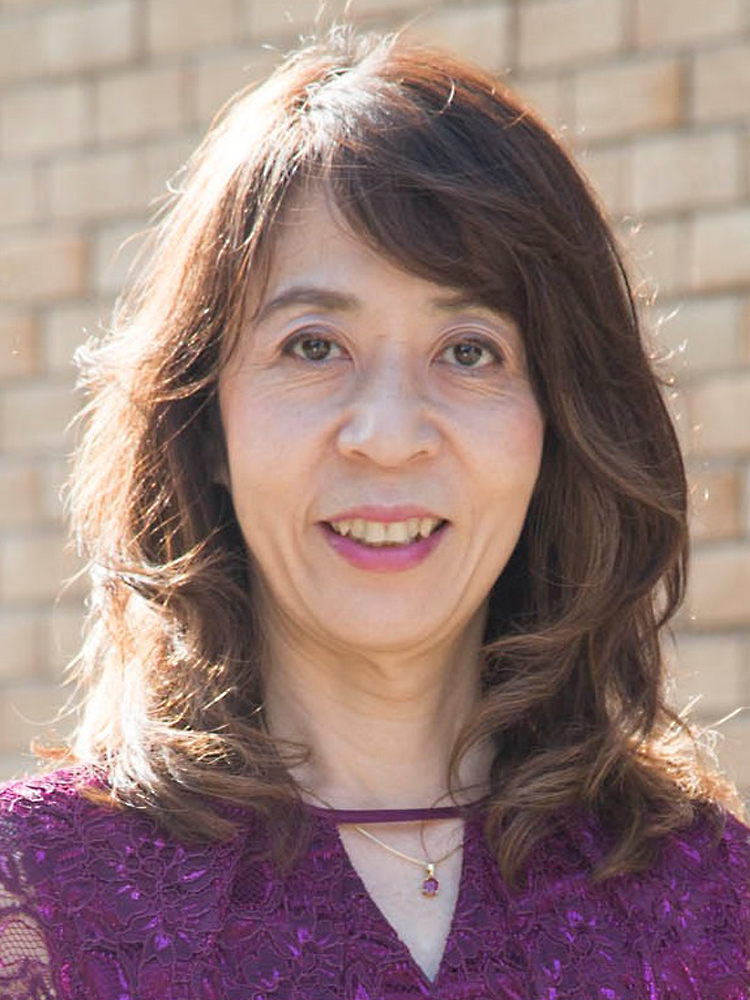 [ESG investor perspective]
Mitsubishi UFJ Research and Consulting Co., Ltd.
Mari Yoshitaka
Unlike other companies in the same industry, NH Foods' uniqueness is important. We can appreciate your focus on protein
"Strengths" such as responding to food allergies should be pursued persistently even if they take time
Measures fighting climate change will be increasingly expected in the future
Financial and non-financial integration will accelerate in the future. Stories improving corporate value over the medium to long term are important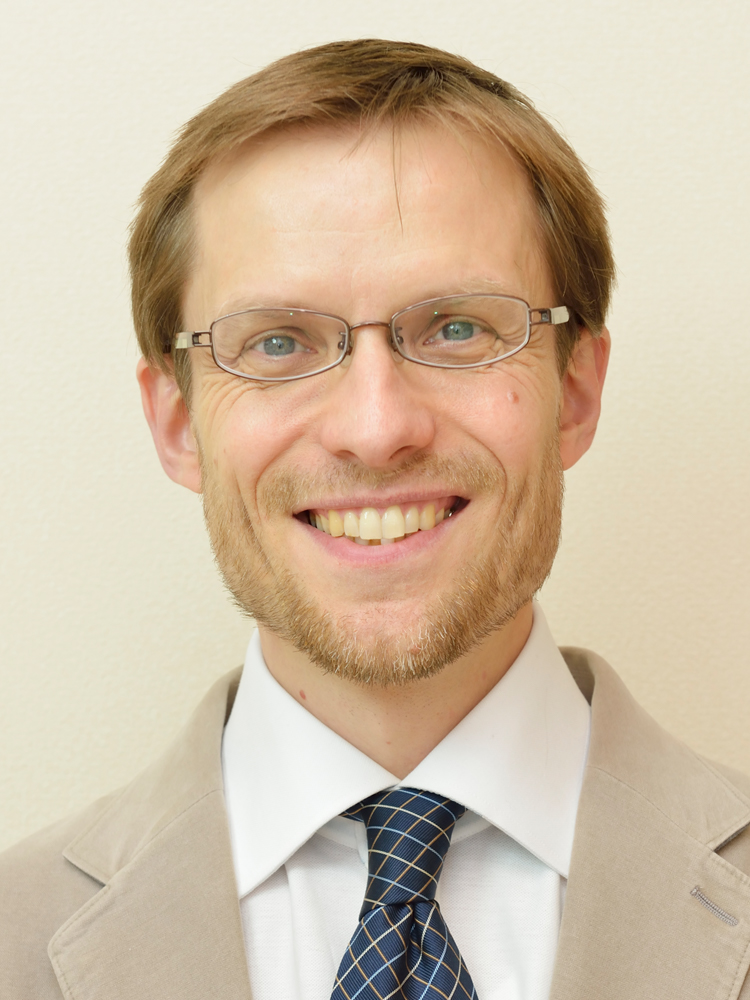 [Global perspective]
Professor, Shizenkan University
Co-founder, NELIS
Peter D. Pedersen
Handling various types of protein is a major factor in the NH Foods Group finding success in the global market
Global consideration of the health effects of processed meat will become increasingly necessary
Climate change is an immediate and serious threat. Measures need to be taken throughout the value chain
SDG goals and targets need to be specified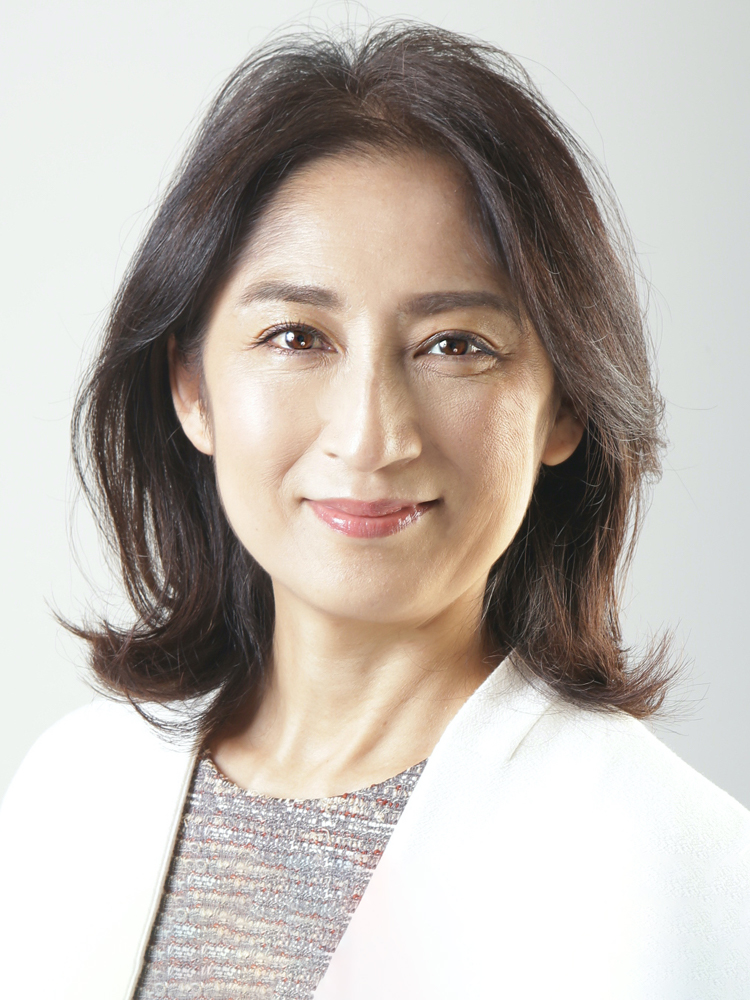 [Gender equality/Global perspective]
Director of the NPO Gender Action Platform
Expert committee member of the Gender Equality Committee, Cabinet Office
Asako Osaki
"Well-being", which refers to the state of physical and mental health, has become a keyword both in Japan and overseas
Recruiting excellent human resources and improving the retention rate are urgent issues. Measures should be taken in light of the importance of gender equality and diversity among young people
The key to linking the NH Foods Group's ESG with its core business is women. Women are expected to play an active role in business, as they are the makers of most purchasing decisions
ii) [Perspective of the sports community]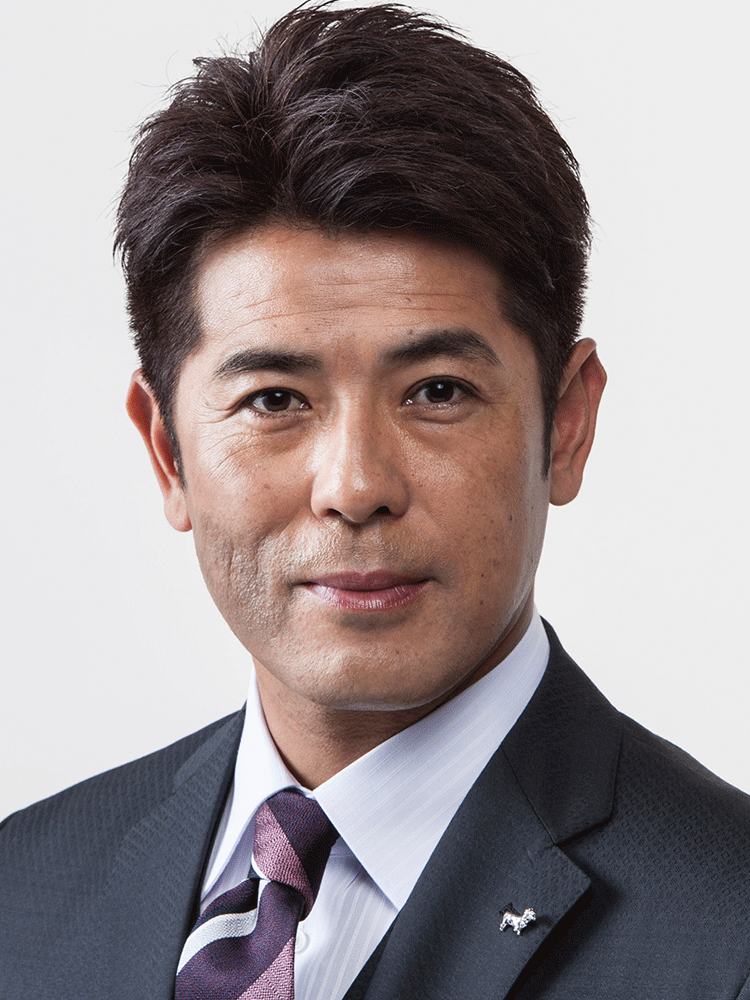 We asked Mr. Inaba, who was appointed as a sports community officer for the Hokkaido Nippon-Ham Fighters, the sports division of the NH Foods Group, and is promoting sustainability activities on his own, about the materialities of the NH Foods Group.
<Approach to food allergies>
I recognize that food allergies are a very serious social issue. I hope that the NH Foods Group will contribute to society by making the most of its many years of research and product development capabilities.
<Food education activities>
During my active career, I received direct advice from NH Foods Group nutritionists regarding menus, which was extremely helpful. I think everyone, including children, will take a greater interest in food if they know what kind of effect the food has on their bodies. I can feel the importance of food and dietary education activities.
<Employees>
I think listening to others is the basis to developing excellent human resources. I usually try to think about timing and look closely at opponents while talking so that I can understand what the players are thinking. It is also important to communicate goals and make others understand what is required.
<Co-creation with local communities>
Our team is also working to develop local communities through the sports business. In the future, we will continue to work on co-creation and co-prosperity with local communities through the Hokkaido Ballpark, which is scheduled to open in 2023.
STEP3: November 2020
Validity evaluation: Dialogue with stakeholders
Holding the stakeholder dialogue with outside experts and our own company executives on materiality proposals.
Identifying the "Five materialities (key issues)" based on the opinions shared in the stakeholder dialogue.
Date

November 16, 2020

Location

NH Foods Ltd. Tokyo Branch Office

Participants

Toshio Arima:Chairman of the Board, Global Compact Network Japan
Mari Yoshitaka:Mitsubishi UFJ Research and Consulting Co., Ltd.
Yoshihide Hata:President and Representative Director
Sadanori Miyagai:Director and Managing Executive Officer
Yasuko Kono:Outside Director

Facilitator

Ayako Sonoda:Cre-en Inc
Note: Positions and departments are correct as of the date of the discussion.
STEP4: November 2020~May 2021
Identifying the five materialities and setting indicators
After the Sustainability Committee meeting in November 2020, the Governance Committee and the Board of Directors finalized the "Five materialities (key issues)" in February 2021
Deciding on measures and indicators after considering the materiality matrix created , corporate philosophy,contribution to SDGs, etc.
Assessment and Identification of Materialities (Key Issues)
The following materiality categories were mapped based on the items that NH Foods Group and external stakeholders considered to be of exceptional important. The Five Materialities (Key Issues) were identified through a series of stakeholder dialogues for verification from the perspective of society, as well as discussions by management from the company's perspective.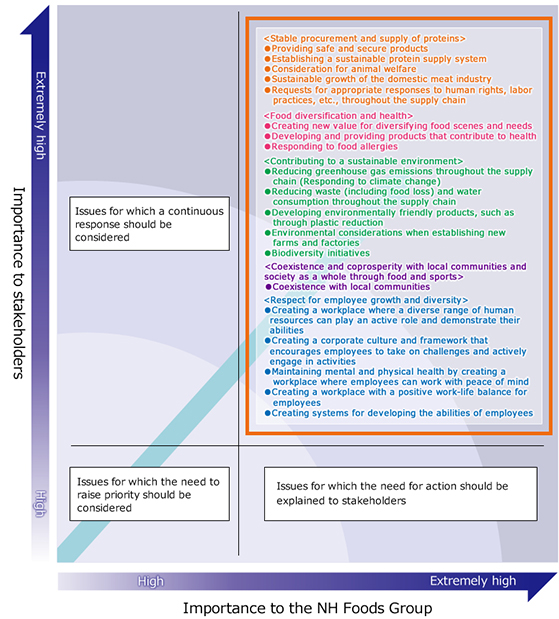 Overview of the Five Materialities (Key Issues)
| Material Issue | Basic Views |
| --- | --- |
| Stable procurement and supply of proteins | Global population growth, climate change, and other factors are expected to make it increasingly difficult to supply proteins. The NH Foods Group aims to ensure the stable procurement and supply of proteins. In addition to existing quality-related safety and reliability initiatives, we will advance efforts to supply diverse proteins through consideration for the environment and social aspects such as human rights and animal welfare in our supply chains. |
| Food diversification and health | Changes in lifestyle and other factors are leading to the need for diverse solutions in the area of food as well. The NH Foods Group will contribute to a happy and healthy life by developing products and providing services that meet diverse needs. |
| Contributing to a sustainable environment | We face various environmental issues such as climate change, food loss, and marine plastic litter.The NH Foods Group's businesses involve bringing our customers the bounty of nature, and we are determined to help solve issues such as greenhouse gases, food loss, and plastics throughout the value chain. |
| Coexistence and coprosperity with local communities and society as a whole through food and sports | As a good corporate citizen, the NH Foods Group aims to be an enterprise loved and trusted by local communities and society as a whole, as we walk and grow together, deepening ties formed through food and sports. |
| Respect for employee growth and diversity | The NH Foods Group aims to be a place where employees can feel truly happy and fulfilled. Based on a deep respect for individuals, we strive to create workplaces where employees can thrive and demonstrate their unique strengths. |