News Release
June 23, 2020
NH Foods Ltd.
Agreement with the proposal by the TCFD
(Task Force on Climate-related Financial Disclosures)
~Becoming a member of the TCFD Consortium~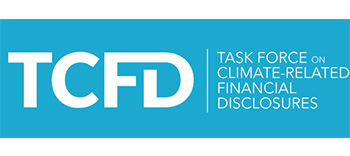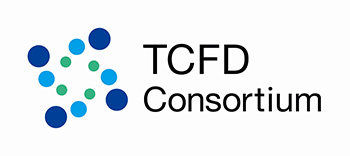 NH Foods Ltd. (Headquarters: Kita-ku, Osaka; President: Yoshihide Hata) has agreed with the proposal presented by the TCFD (Task Force on Climate-related Financial Disclosures) (*1) and became a member of the TCFD Consortium (*2).
Based on our corporate philosophy as the foundation of our management, we have defined Five CSR material issues based on compliance while placing importance on dialogue with stakeholders and Preserving the environment is one of our material issues. In the future, we will analyze the impact of climate change on our business, identify and respond to risks and opportunities, and make concrete disclosures in order to build a sustainable society.
Note1 Climate-related Financial Disclosure Task Force (TCFD):A task force established in 2015 by the Financial Stability Board (FSB), an international organization in which central banks and financial regulators from major countries participate. In June 2017, the final report released recommendations on voluntary disclosure with the aim of identifying and disclosing the financial impacts of climate change risks and opportunities.
Note2 TCFD Consortium: The consortium was established to discuss measures by companies and financial institutions that endorse TCFD to effectively disclose information and use disclosed information to make appropriate investment decisions by financial institutions and other entities.
Five CSR material issues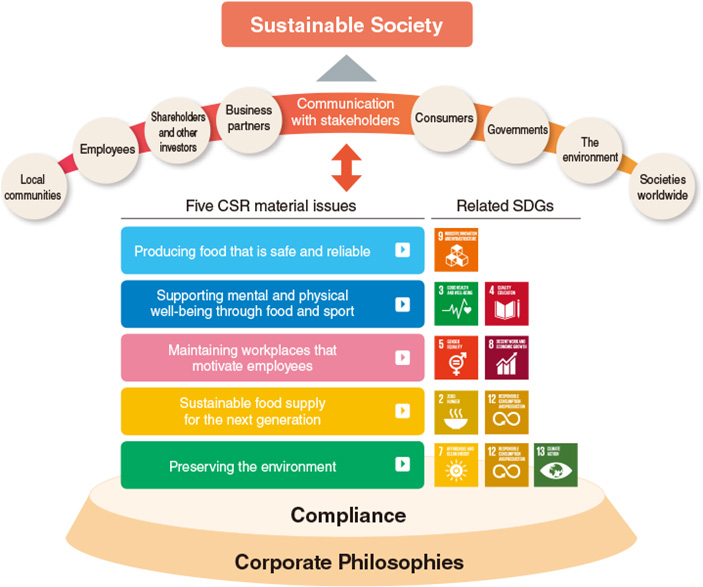 In January 2016, the NH Foods Group identified the Five CSR material issues as part of the strategic promotion of CSR. The selection process was based on both societal requests that incorporated international trends and initiatives as well as the prevailing business environment; at the same time, we evaluated and considered these issues from the perspective of our stakeholders and of the company itself. Going forward, we will continue to place importance on dialogue with various stakeholders and accelerate our efforts to address these issues.