Basic Views
Water is a key resource that is essential for our business activities. There are concerns that regions where access to water will deteriorate (greater water risks) as a result of climate change and economic activity will increase around the world. It is with this understanding that the Group strives to reduce its environmental impact by effectively using limited water resources in its business activities and by discharging wastewater following proper treatment.

Promotion Systems
Please refer to promotion systems on the environmental management page.
Major Initiatives
NH Foods Group has set medium-term environmental targets in order to realize"Vision 2030", and works together with external organizations in efforts to conserve energy and resouces, and reduce the environmental burden. For water risks, we are using WRI AQUEDUCT to analyze and identify the areas.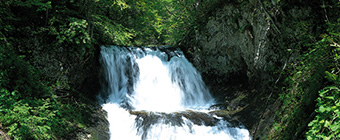 Effective Use of Water Resources
An introduction to examples of the effective use of water resources
Total Water Resource Use by the Group in Japan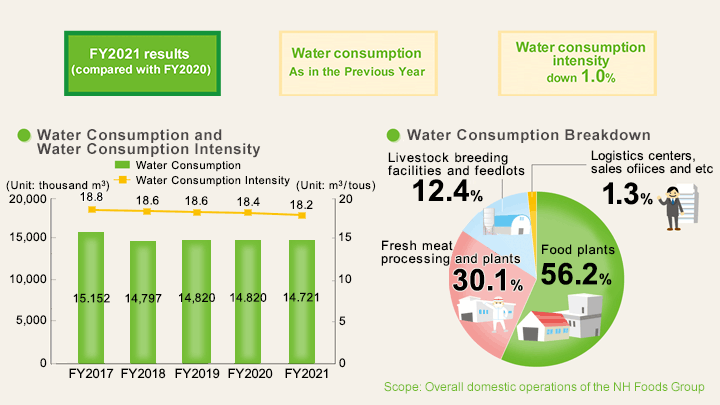 Note: Water consumption includes some estimate in the production departments.(FY2017, FY2018)
Future Initiatives
The Group will continue its efforts to reduce water usage and will discharge wastewater in accordance with wastewater standard specified by law. We will also undertake water related environmental preservation in collaboration with local communities including preservation of forests that nurture and store water.