Since the year ended March 31,2019, we have published the NH Foods Group Integrated Report instead of the Annual Report.
We hope that it helps each stakeholders to understand the source of sustainable growth in NH Foods Group.
2021 Integrated Report Index
1. Our value creation story
Since its founding in 1942, as the Tokushima Meat Processing Plant, the NH Foods Group has expanded into a wide variety of categories, including fresh meats, processed foods, seafood, dairy products, and extract seasonings.
By responding to changing food needs and issues, the NH Foods Group has continued to achieve growth in each successive era.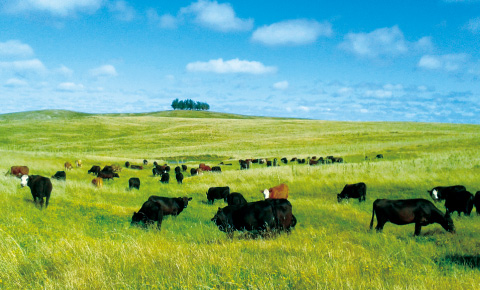 Providing the greatest Joy of Eating in the world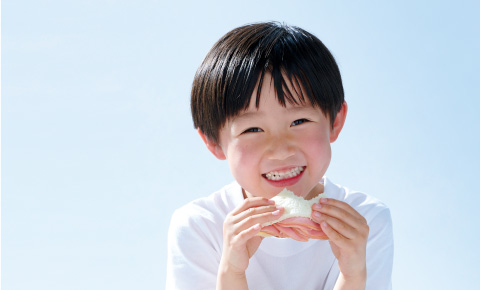 "Unleash new potentials for protein"
2. Value creation strategy
The NH Foods Group has grown as a corporate entity and expanded its business domain into new fields and has grown as a corporate entity by providing value that meets changing consumer preferences and fulfilling its corporate mission to provide Joy of Eating.
In the Group's rapidly changing business environment, we have announced our Vision2030 corporate ideal of "Unleash new potentials for protein" as a milestone toward fulfilling our corporate philosophy. Toward realizing the vision, we have also identified Five Materialities that will be part of the Medium-Term Management Plans 2023 and 2026.
1. Overview of strategy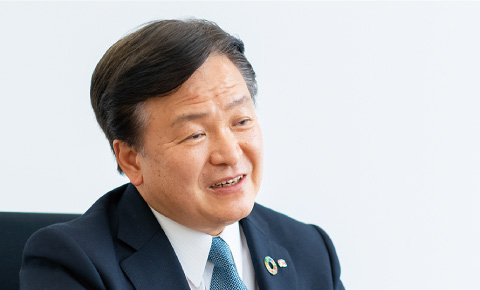 Sharing the Joy of Eating through the pursuit of improvement
in social value and business value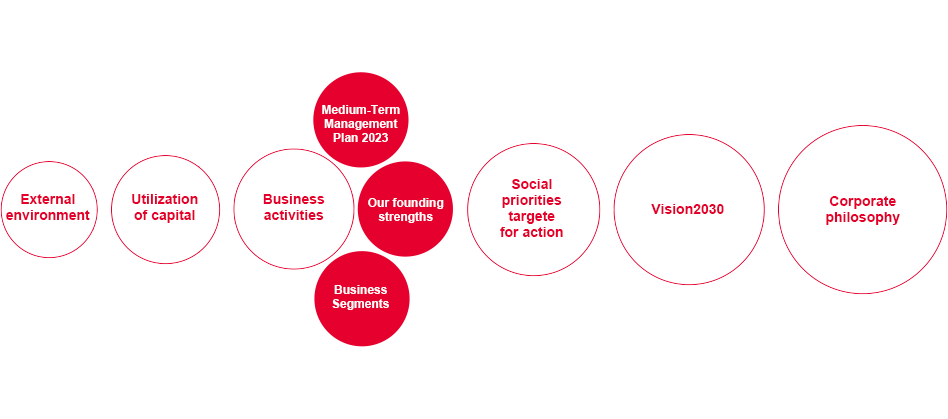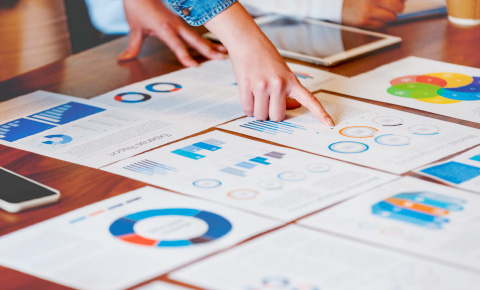 Realizing Vision2030
Our medium-to-long-term management strategies to realize our vision.
3. Value creation foundation
In Medium-Term Management Plan 2023, which started on April 1, 2021, we are working toward Vision2030 by advancing a sustainability strategy that combines business strategy with the achievement of our materialities. We will strive to solve social issues through our businesses to contribute to the sustainability of both society and the Company.
2021 Integrated Report PDF Index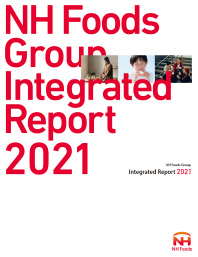 Download all pages
Download in sections
Our value creation story [3.2MB]

The promise made by the NH Foods Group / Our vision for the NH Foods Group / Value creation trajectory / Overview / Financial and non-financial highlights
Value creation strategy
Overview of strategy [2.8MB]

Top message / Value creation process / Sources of value creation, strengths / Responding to significant issues, risks, and opportunities / Medium-Term Management Plan / Message from the CFO / Message from the General Manager of Corporate Planning Division

Business strategy [1.7MB]

At a Glance / Processed Foods Business Division / Fresh Meats Business Division / Overseas Business Division / Baseball Club Business
Value creation foundation [2.9MB]

Our approach to sustainability and sustainability promotion framework / Social and environmental information / Corporate governance / Board members and executive officers

Corporate data [951KB]

Consolidated financial statements (past nine years) / Corporate data / Stock information